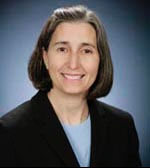 On April 9th, over 100 parents attended a presentation by Susan Goodkin who talked about "What Today's Parents Must Know About Getting Into Selective Colleges." Susan Goodkin is a graduate of Harvard University, Harvard Law School, and Oxford University, where she was a Rhodes Scholar. In addition to advising families about college admissions, Susan writes and speaks nationally on gifted education issues including college admissions. Her articles have appeared in newspapers including
The Washington Post, The Miami Herald, The Philadelphia Enquirer, The Sacramento Bee
and
The Houston Chronicle
.
Over the past few years alone, Susan's clients have been accepted to Harvard, Yale, Stanford, Brown, Columbia, U.Penn, UC Berkeley, Tufts, U. Michigan, Emory, Johns Hopkins, and Harvey Mudd, along with many other colleges ranging from large state universities to small religious schools.
Click HERE to learn more about Susan Goodkin and her services.
If you would like to be informed about upcoming interviews and free teleseminars, please email
Susan Goodkin
to get added to the list.
More Information and Resources
Recorded advice from an Ivy League interviewer can be found in the newsletter archives on my website,
www.LearningStrategiesCenter.com
. The archives also include many other recorded interviews and articles covering topics including the SAT/ACT, financial planning, how to win scholarships, the college essay, advice for scholar-athletes, and more.
Researching College Choices
Index of American Universities (check out student blogs on websites)
Campus Tours information about virtual college tours, webcams, campus maps and videos – students talking about their thesis, interviews with faculty, etc. Note: some information (acceptance rates, etc.) may be out of date.
Books and Guides
The Fiske Guide to Colleges, Edward Fiske
Greene's Guide to Education Planning: The Hidden Ivies: Thirty Colleges of Excellence, Howard Greene and Matthew Green
Cool Colleges: For the Hyper-Intelligent, Self-Directed, Late Blooming, and Just Plain Different, Don Asher
Colleges That Change Lives: 40 Schools that Will Change the Way You Think About Colleges, Loren Pope
Virtual College ToursSources to Find Scholarships
The Ultimate Scholarship Book 2014, Gen and Kelly Tanabe
Free Online College Classes