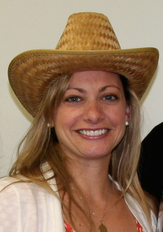 Congratulations to HPMS Texas History Teacher Brianna Riddell, the 2014 recipient of the PCTAG Teacher of the Year Award.

Ms. Riddell was nominated by students and parents who praised her enthusiasm for her subject and her ability to bring Texas History to life in creative ways.

Ms. Riddell received her award on May 2 before a classroom of cheering students.