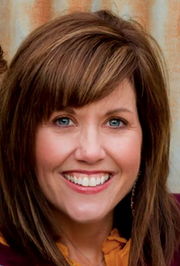 Kimberly Bain has been named Highland Park ISD's Talented and Gifted and English Language Arts Coordinator.

Bain comes to HPISD from Lewisville ISD where she served as a Strategic Design Coach since 2013. She also served for six years as a Talented and Gifted Facilitator for grades K-5. Bain was an elementary classroom teacher from 1990-1997 in Carrollton-Farmers Branch ISD and in Jenks, Okla. public schools.

"We are excited to welcome Kim Bain to the HPISD family," said Gena Gardiner, Assistant Superintendent for Curriculum, Instruction and Special Programs. "Kim has a strong reputation as an instructional leader, and her expertise is well-known among her colleagues. Her enthusiasm is contagious, and she clearly puts students first in her decision making. We know that Kim will be a valuable addition to our district."

Bain received her bachelor's degree from Texas A&M University. She earned her master's degree from The University of Texas - Arlington, and she also holds a Principal Certification.

"It is a privilege to join Highland Park ISD," Bain said. "During the transition into my new position, I will begin serving our K-6 ELA teachers and leading our TAG program for grades K-12. I look forward to partnering with teachers as we build students' capacity for critical, creative, and innovative thinking so that our Scots will succeed in the future they create."

Bain lives in Highland Village with her husband Darryl. They have two children - Macy is a freshman at Baylor University, and Sawyer attends Marcus High School.